Virtual Ladies Spring Tea Saturday, May 1 at 11am
Greeting ladies,
Join us for our first Ladies' Spring Tea at Union Church! It seems fitting to step into this Spring season of new life and new beauty with the same spirit of fun, laughter, love and fellowship as our traditional annual Ladies' Harvest Tea. So we invite you to come together virtually, to enjoy spending time together and to remind each other to rest in God's love, while we are still physically apart.
We welcome Sherry Esaki, who has experienced what it means to rest in God's love with "A Peace that Transcends Understanding". Sherry's life irreversibly changed with the onset of a severe neurological condition called transverse myelitis. You'll be encouraged by her testimony of God's presence in her life throughout her healing journey.
Let's make this a Virtual Tea Party to remember!
● Consider inviting a few friends to join
● Set out your favorite teapot and fancy teacups or fun mugs
● Brew a favorite cup of a tea
● Try a new tea sandwich or scone recipe
● Wear a fun, crazy, or elegant hat or headpiece
● Turn your video camera on so we can connect with each other
● Links provided below for more fun tea party ideas
There is no formal registration to participate. So, save the date, invite your girlfriends and enjoy an afternoon of tea with us! Look below for instructions on how to join the us on that day. Please visit www.unionchurchla.org/tea for more information or email us at achau@unionchurchla.org.
--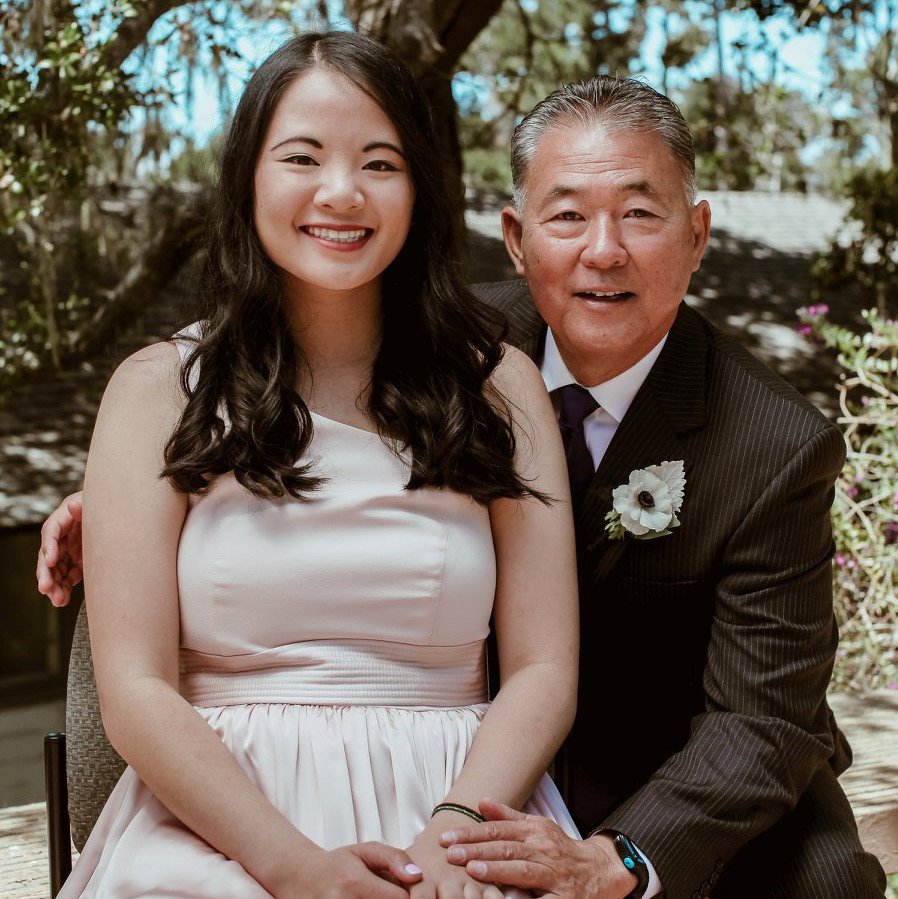 A note from our speaker:
Hi everyone!
I'm Sherry Esaki, daughter of Pastor Ted, and I'm so honored to have this opportunity to share my story with you. Back in December 2015 when I was 19, I suddenly became unable to walk or move any of my limbs in the span of a couple hours! I was admitted to the hospital and was diagnosed with a severe neurological condition called transverse myelitis. I had to learn how to eat, dress myself, walk, and do all the daily life activities that I once took for granted. Throughout this entire ordeal, I've felt the Lord's presence every step (literally) of the way—comforting me and guiding me towards hope during this otherwise scary situation.
5 years later, and I've gained a fair amount of mobility back, though I still live with some physical limitations and chronic nerve pain to this day. It's not easy living with this disease, but I'm able to find contentment by placing my faith and trust in Christ and his promises.
Blessings,
Sherry E.
--
Apricot Buttermilk Scones
Served at Union Church LA Ladies Harvest Tea Since 2010
Prep Time: 30 minutes | Cook Time: 15 minutes | Make 10-12 scones
3 cups all-purpose flour
1/3 cup sugar
1 teaspoon salt
2 ½ teaspoons baking powder
½ teaspoon baking soda
¾ cup (1 ½ sticks) unsalted butter, cold
1 cup buttermilk
½ cup chopped dried apricots
2 tablespoons heavy cream or an egg wash (for brushing scone tops prior to baking)
Directions:
-Preheat oven to 400°F.
-In a large bowl, combine the flour, sugar, salt, baking powder and baking soda.
-Add butter and mix with a pastry cutter, 2 forks, or with our fingertips to a coarse meal. A food processor works, but it often overworks the scone dough.
-Toss in the dried apricots
-Add buttermilk and mix just until combined. Do not over-mix! Scone dough will be slightly loose and crumbly, but will bake up buttery and tender if you do not over-mix.
-Form into a disc and cut into wedges or transfer the dough to a floured board and press out gently, roll to about 1-inch thickness. Cut with a 2-inch biscuit-cutter, lifting with a spatula to place on a lightly greased (or parchment-paper-lined) baking sheet.
-Brush the tops with heavy cream or egg wash. Bake for 15 minutes, or until lightly browned. Serve warm, split in half with butter, clotted cream, lemon curd and/or jams or marmalade.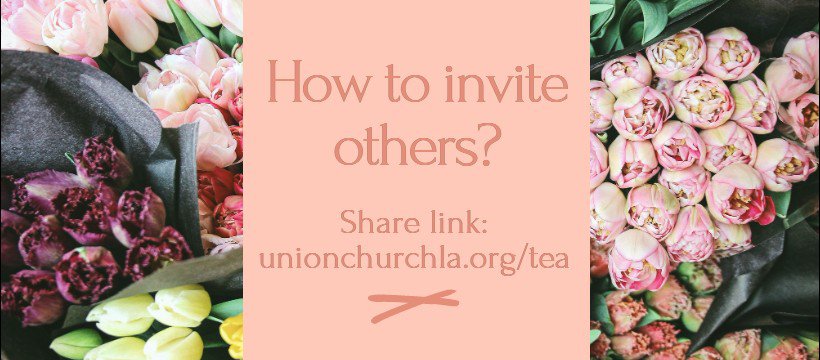 Instructions on how to join our Virtual Ladies Spring Tea
Join us a few minutes before 11 am to ensure that all your technology is working before the program starts. When the program begins, please mute your audio during the tea time program. Don't worry, though; we will have an opportunity to interact later in the tea time!
How to join by Computer or Smartphone
First, you will need to download Zoom on your PC, laptop, tablet, or smartphone if you haven't already. On your PC/laptop, go to zoom.us/download. On your smartphone, download the Zoom app from the Apple Store or Google Play.
After you have downloaded the app, you may join the service by clicking on this link. If it asks for a Meeting ID enter: 885 7835 6886, Password, 501.
How to join by Phone
If you do not have access to a computer or smartphone, you may still listen in by dialing: +1 669 900 6833. If it asks for a Meeting ID enter: 885 7835 6886, Password, 501.